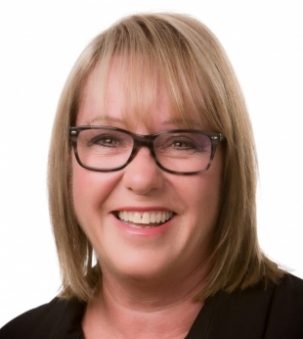 Susan Jewett
Real Estate Broker/Courtier Immobilier
EXIT Realty Group Brokerage - Trenton
613-394-1800
613-242-7473
613-394-9900
About Susan
Susan brings passion, discipline and a positive approach to her career in real estate. She maintains an active lifestyle by biking, swimming, running and playing pickle ball.

Her wide range of valuable skills and experience stem from her thirty four years as a bilingual flight attendant for Air Canada. After 10 years she successfully reached her rank as a flight service director. Her responsibilities included leading, training and encouraging junior colleagues. She was also responsible for the safety, comfort and happiness of many airline passengers.

Susan has thrived in her retirement as a dedicated mother and grandmother to her three children and four grandchildren. Her eldest daughter is a pilot in the Canadian Forces posted at CFB Trenton and encouraged her move to the area. She has since been involving herself in the Trenton community and its surrounding areas.

Susan understands that buying or selling a property is a monumental decision that requires the support from a person who can listen and provide valuable feedback. Her commitment is to represent YOU, the buyer, seller, renter, or commercial client and facilitate your transaction with honesty, respect and integrity.

Susan welcomes the opportunity to serve you.

-----------------

Susan apporte la discipline et une approche positive à sa nouvelle passion dans l'immobilier. Elle maintient un mode de vie actif en faisant du vélo, de la natation, de jouer Pickleball.

Sa vaste gamme de compétences et d'expérience précieuses découle de ses trente-quatre années comme agent de bord bilingue pour Air Canada. Après 10 ans, elle a atteint avec succès son grade de directrice du service de vol. Ses responsabilités comprenaient la direction, la formation et l'encouragement de collègues subalternes. Elle était également responsable de la sécurité, du confort et du bonheur de nombreux passagers aériens.

Susan a prospéré dans sa retraite en tant que mère et grand-mère dévouée à ses trois enfants et quatre petits-enfants. Sa fille aînée est pilote dans les Forces Canadiennes et l'a encouragée à déménager à Trenton. Elle a commencé à s'impliquer dans la communauté de Trenton et ses environs.

Susan comprend que l'achat ou la vente d'une propriété est une décision monumentale qui nécessite le soutien d'un expert qui peut écouter et fournir des commentaires précieux. Son engagement est de vous représenter, l'acheteur, le vendeur, le locataire ou le client commercial et de faciliter votre transaction avec honnêteté et respect.

Susan se réjouit de l'occasion qui vous est de vous servir.